Curtain rod end pieces 
for
 Blome (D)
A  series of curtain rod end pieces was designed for Blome (D) for the DIY collections.
Blome was a well-known company in the field of curtain rods in Germany and abroad. The company was in danger of going under due to mismanagement.
Blome became part of B&C International.
From our B&C Studio I was commissioned to design the new collection. By making the designs directly in Cinema4D, it was possible to switch quickly in designing and visualizing.
Apart from designing the various collections, photography was also done (photographer Job Otten) and a concept for a folder and promotional packaging was devised.
Gordijnroede eindstukken voor Blome (D)
Voor Blome (D) werd een serie gordijnroede eindstukken ontworpen voor de bouwmarkt collecties.
Blome was een bekend bedrijf op het gebied van gordijnroedes in Duitsland en daarbuiten. Door mismanagement dreigde het bedrijf ten onder te gaan.
Blome werd een deel van B&C International. 
Vanuit onze B&C Studio kregen ik de opdracht om de nieuwe collectie vorm te geven. Door de ontwerpen direct in Cinema4D te maken kon er snel geschakeld worden in het ontwerpen en visualiseren.
Afgezien van het ontwerpen van de diverse collecties werd ook de fotografie gedaan (fotograaf Job Otten) en werd een concept voor een folder en actieverpakking bedacht.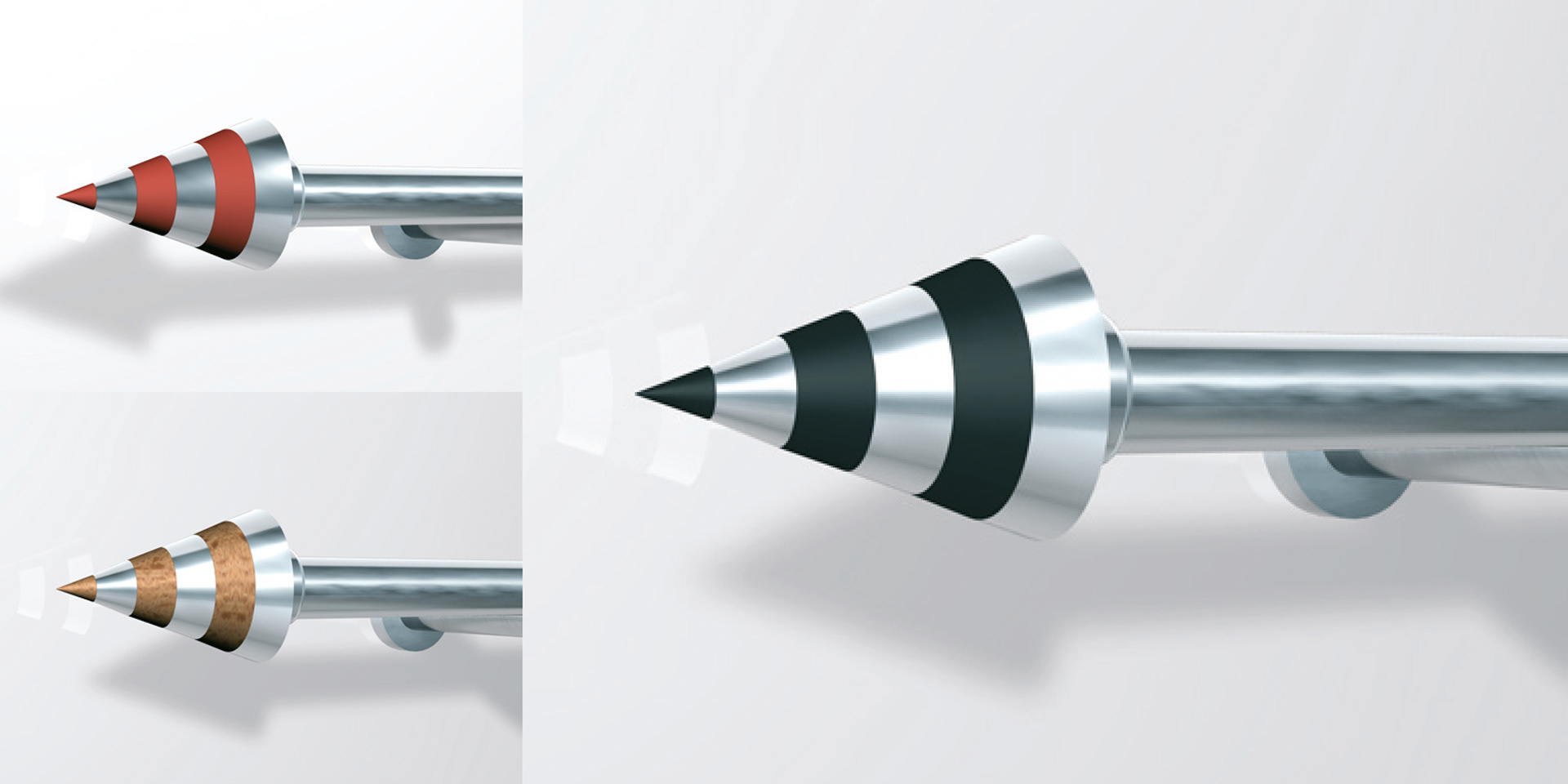 Concept with glass, blue metal and LED.